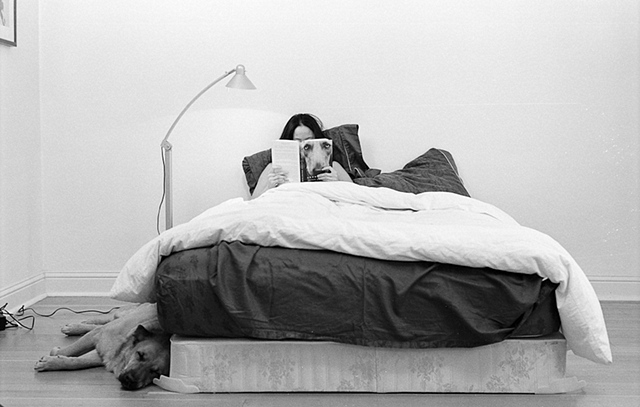 KATHARINE GIN is an artist, educator, and activist based in San Francisco.
For more than 20 years, Katharine has worked to enhance arts and education opportunities for low-income and minority youth. She has developed innovative programs in schools, housing projects, and detention facilities. Her artistic and educational work with youth has been highlighted in college textbooks, literary anthologies, magazines, and national newspapers, including New York Times, Wall Street Journal, Los Angeles Times, Pod Save America, Harvard Educational Review, PRI's The World, KQED, San Francisco Chronicle, and Fast Company.
Katharine co-founded and is currently the Executive Director of Immigrants Rising, a non-profit that empowers undocumented young people with the resources and support needed to get an education, pursue careers, and build a brighter future for themselves and their community.
Outside of her work with Immigrants Rising, Katharine serves on the board of the California Immigrant Policy Center (CIPC) and Horizons at San Francisco Friends School. She is also a member of UC President Janet Napolitano's Advisory Group on Undocumented Students, the National Advisory Board of TheDream.US, and the Advisory Board of the Underground Scholars Initiative at UC Berkeley. From 2001 to 2014, she served as an advisor to the Nelson Fund at The Silicon Valley Community Foundation, where she oversaw the fund's philanthropic investments in arts and education.
Katharine's documentary film, DON'T STOP ME NOW, features four undocumented immigrant youth who dream of going to college in the United States. The film has been screened at film festivals, schools, galleries, and community organizations throughout the country.
Katharine was the lead artist for THIS PLACE CALLED POETRY, a year-long multimedia art project that features 11 talented youth poets. In collaboration with musician and composer Kjell Nordeson, Katharine created 11 short films and numerous audio portraits about the youth poets, which were exhibited at the San Francisco Arts Commission Gallery. San Francisco WritersCorps commissioned Katharine to lead this project in celebration of its 15th Anniversary.
Katharine was born and raised in San Francisco, and received her BA in Architecture from Yale University and MFA from the University of Oregon. She is the proud descendant of Chinese immigrants, who first came to the U.S. in the 1860s to work in the gold mines of California and later during the restrictive Chinese Exclusion Acts.
Splash image (to the left): Part of Katharine's photo-text series "Is it good, friend?"